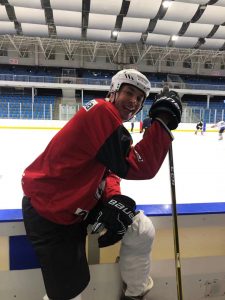 In 2019 Eric Selley and Donald Caldwell began their BIIH careers with the rebuilding HotWings. Fast forward to 2021 and they finally won their first game in the league. It wasn't in red sweaters – but this time as the rookie captains of the BIIH's newest team, the Quacken. In front of a raucous Friday Night crowd of about 20 who were drinking for 200, the Quacken, backed by Guardians veteran Rayzor Ray, snapped the Expos 6–1.
Caldwell's 2 goals and 3-point night, supported by strong efforts from Selley, Wei Wu, Nate Osborne and Ray, dealt the Expos their 3rd straight loss.
All of this from the Quacken despite the notable absence of BIIH arch-villain Kent Courage, who bailed last-minute, with vague and dubious reasonings.
But even with Courage out and Larry-the-bird still shelved with an undisclosed injury, the short-staffing didn't ruffle the Quacken's feathers. "Courage bailed half an hour before the game," said Selley just after scoring his second of the year to make it 1-0, "just as we expected, really."
The Expos showed strong resolve in the second half, going into the frame down 5-0. Captain Ian Fontaine's strong efforts showed on both sides of the puck, and Keijo Ohtonen's sticky mitts resulted in lots of rubber on goal, but Find-a-way-Ray kept closing the door. In his first career BIIH game, Expos D-man Filip Zielinski found his side under siege in the first half. He may be new to the league, but he wasn't new to giving standard cliche hockey interviews. "We've got to come out and take more shots," Zilly F said, "we need to dominate more."
Eventually Josh Beagle slid one by the keeper for the lone Expo highlight.
As the rink lights turned off, the parking lot came to life and some of the quickest hand-eye of the evening was demonstrated. Full cans were sauced tape-to-tape out of the cooler, and a couple guys had their best tucks of the season when empties found the back of the garbage bag. Another night in what might be the greatest beer league in the world.
Happy Holidays! The BIIH is back with more games Oct. 10th and 15th.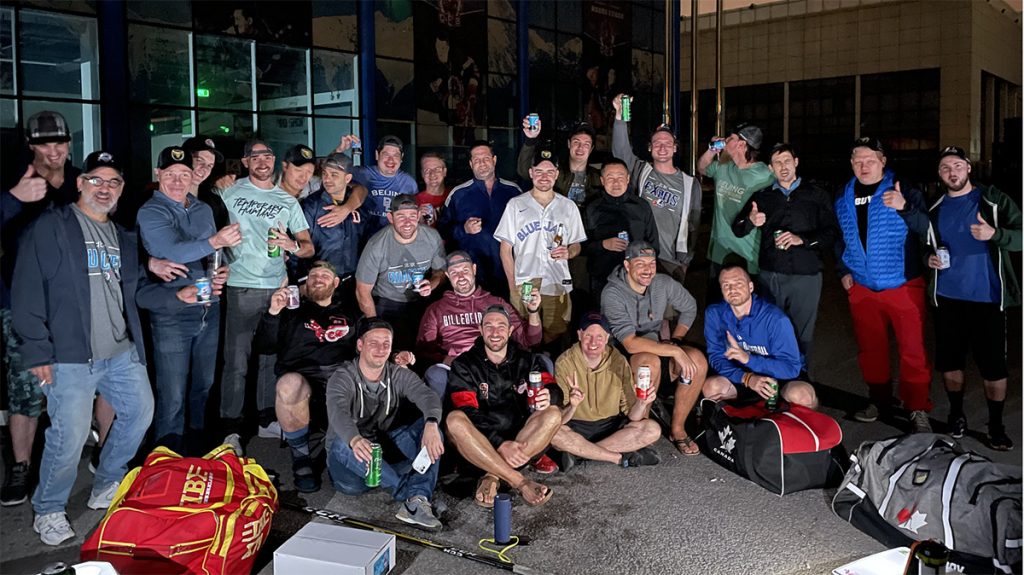 Contributed by: Les Hussack