The BIIH wishes to sincerely thank all of the sponsors that help make our terrific league possible. Each year, company contributions help fund league functions as well as team uniforms and events. In the case of OASIS, the hospital provides a much appreciated medical sponsor for the league.
Click on the sponsor logos below to visit their sites and be sure to mention your appreciation of their support the next time you connect with them.
BIIH衷心的感谢每一位赞助商,帮助我们成为一个了不起的联 盟。每一年,来自赞助商的捐款可以帮助我们定制球衣和举办 活动。以北京明德医院为例,他们为联盟提供了非常全面而专 业的医疗支持。
点击下面的赞助商logo,您可以访问他们的网站,当你们下次 看见这些赞助商的时候,提醒自己,他们一直在帮助我们的联 盟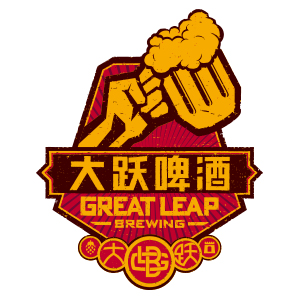 Great Leap Brewing is Beijing's original independent, local craft brewery. With four locations in the Chinese capital and one in Chengdu, GLB is proud to support the Beijing International Ice Hockey league through sponsorship, events, community discounts, and, of course, as the provider of the league's flagship Parking Lot Pilsner - the official beer of the BIIH.
Pie Squared is a staple of the Beijing hockey community. Specializing in the signature square-shaped deep dish pizzas that are a signature of Detroit's culinary scene, as well as pastas, sandwiches, snacks, and beers, Pie Squared is the headquarters for BIIH pre-game gatherings. Pie Squared is proud to support the hockey community as a sponsor and promoter.