Changes to draft style introduced this year result in more even line-ups; feedback is positive.
With only one week of regular season play left due to a schedule change, only three points separate the top six teams in the league. With the skill packed into every team in the league, anything could happen – and we're going to the wire to set the playoff brackets. In the event of a tie (or a series of ties, as may well be the case), head-to-head matchups will determine standings, followed by goals against.
The powerhouse Bulls (1) are at home to the Revs (T2) in an important battle for goalie draft rights heading in playoffs. Likewise, the ever-steady Expos (T2) are home to the surging Eighty-Eights (T5), who have started firing on all cylinders, despite this week's setback. The Hot Wings (8) have also been heating up the past few weeks as that familiar "Heart Wings" chemistry starts to gel. They will face the Grinders (7) in their last regular season tilt. Finally, the Fireballs (T5) will play the last BIIH 2017-18 regular season matchup against the Bears (T2) on Monday night. The Fireballs are riding a three game winning streak and the best record in the league over the past 10 games (7-2-1).
Best of luck to all teams down the road. This year's playoff schedule is attached below.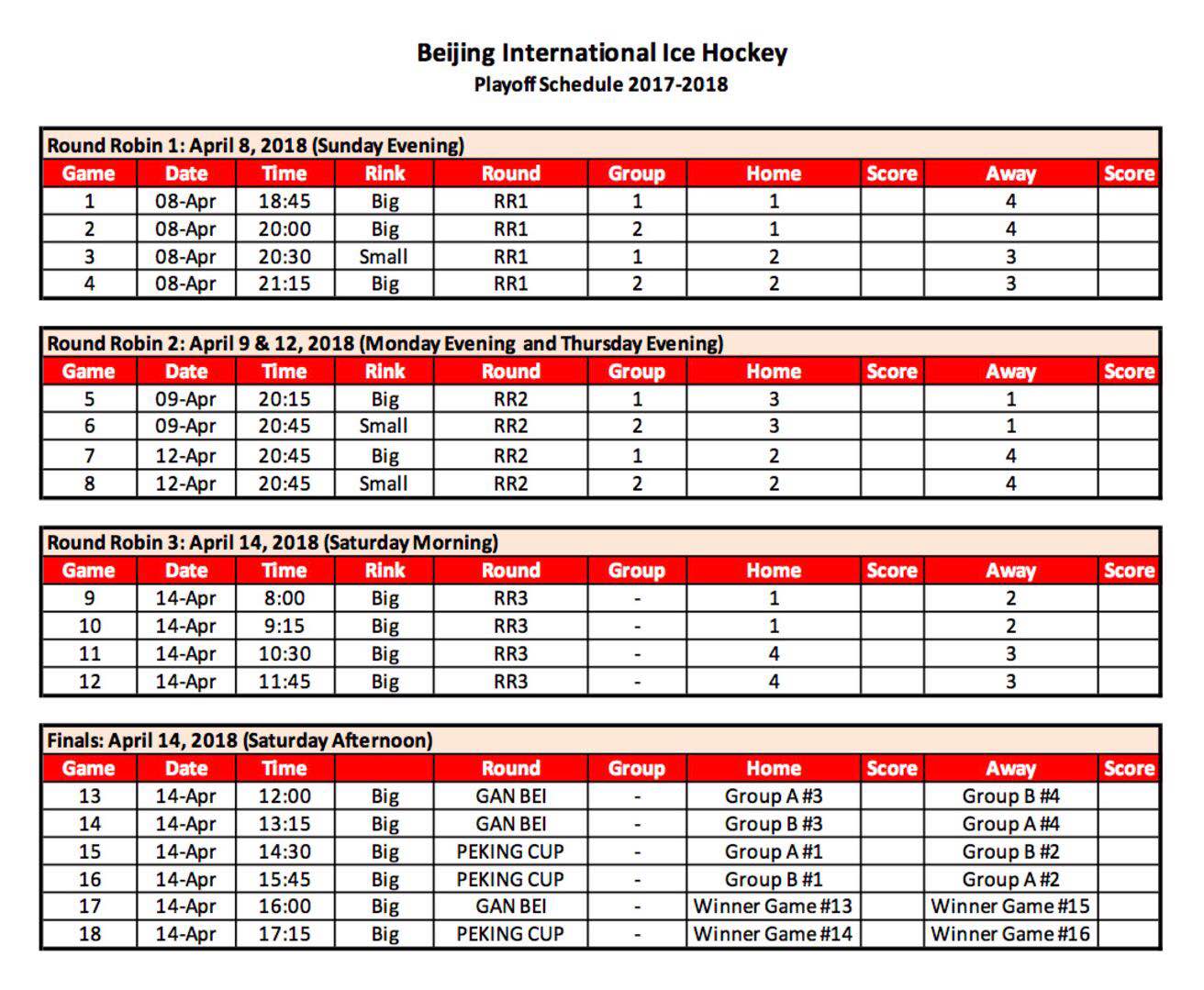 This article was subject to approval by the BIIH Commissioner's Office.