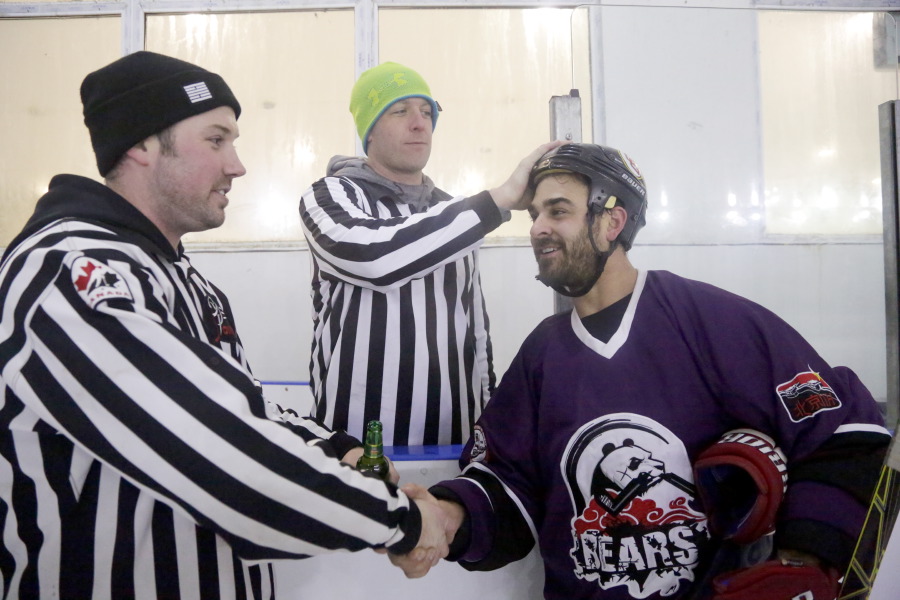 The final game for 2016 ended Monday night with a 3-2 win for the Bears over the Hot Wings.  It was a close game and players fought the entire game through for control.  With this win, the Bears have clinched second place as the league hits the mid-season break, trailing by only one point out of first place.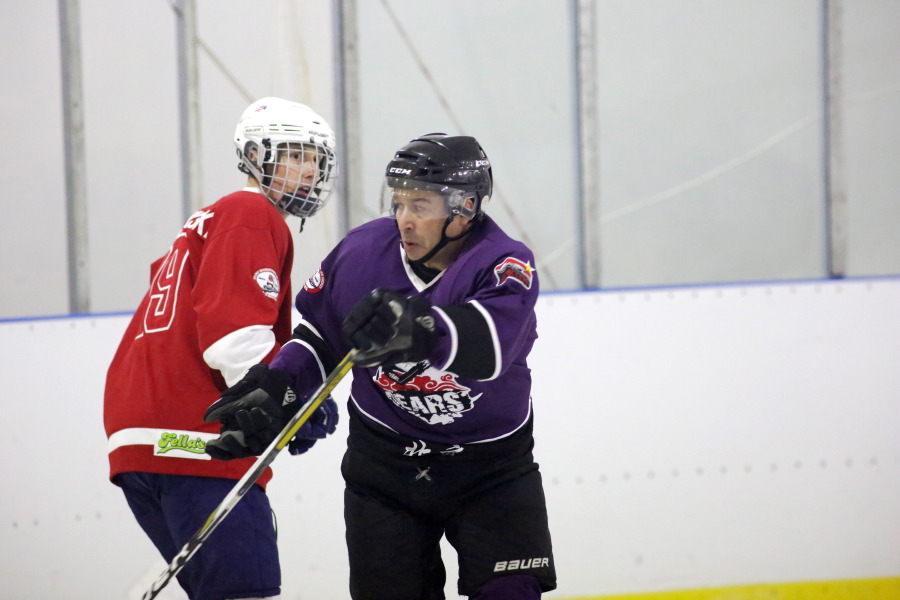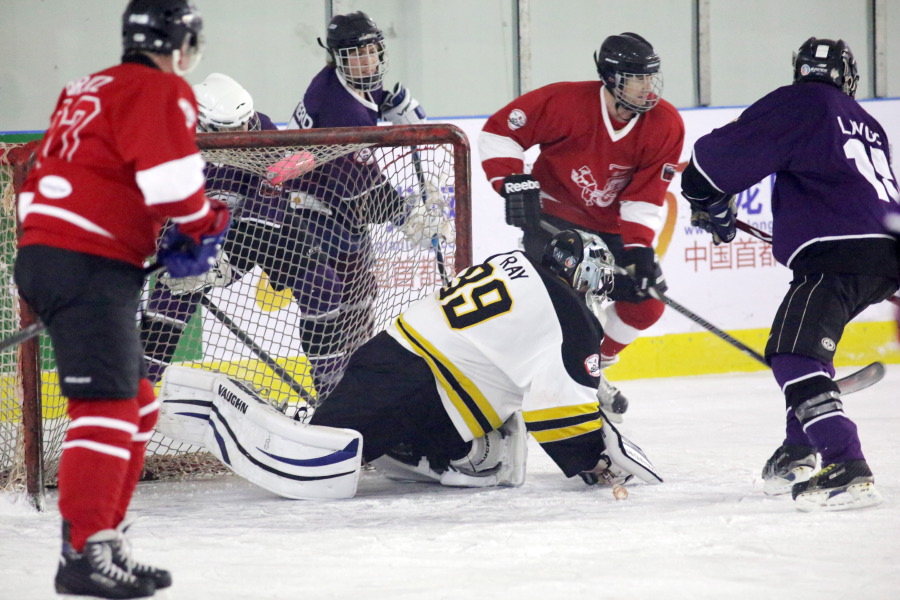 The first goal of the night was capitalized by the Hot Wings #91 Thierry Parizeault as he split the Bears defense and shot one past Guardian Ray.  Then it was the Hot Wings turn for a defensive breakdown as the puck was mishandled in front of the Wings net which made for an easy goal by the forecheck of Bears defenseman Rohn Robertson.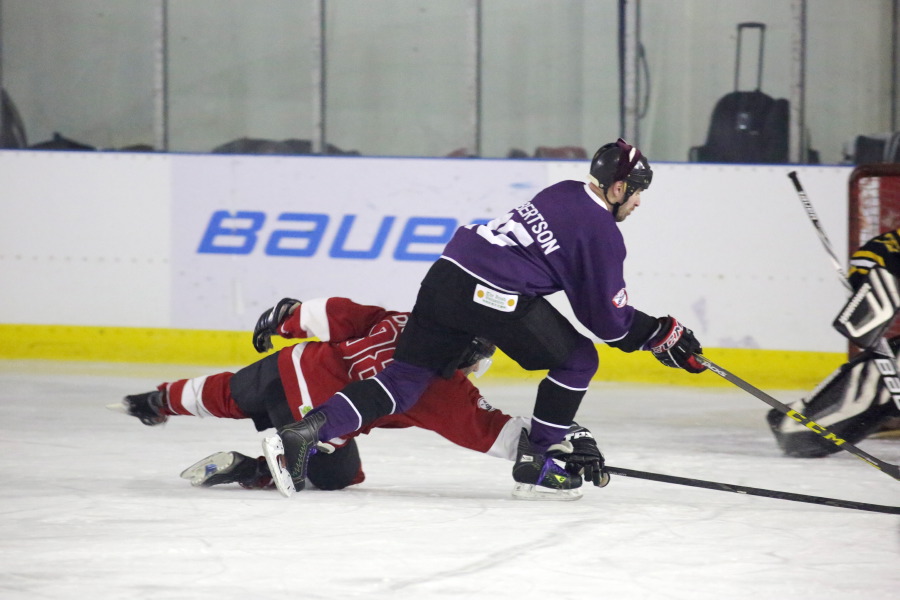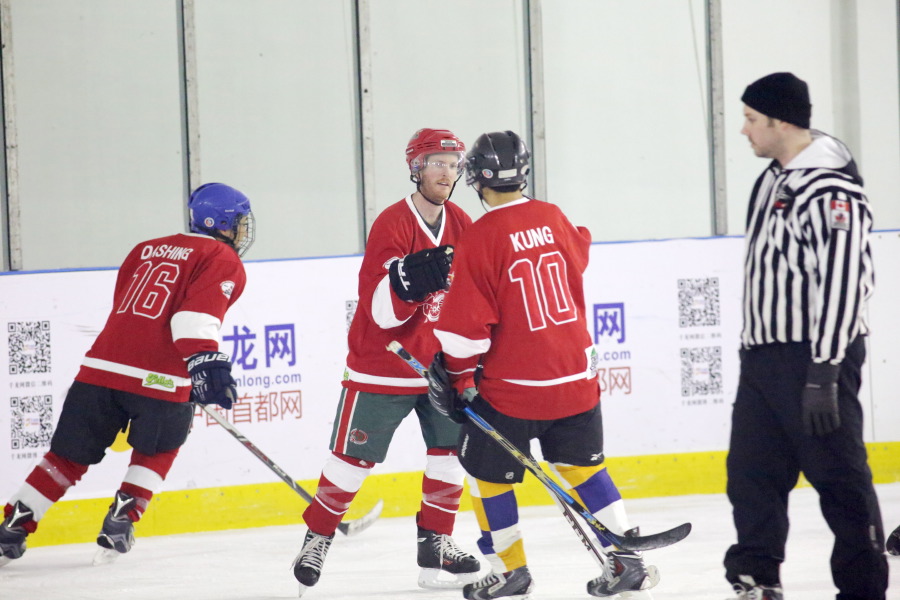 Catlin Adams of the Wings responded almost immediately with a top shelf hummer that put the Wings back in the lead.  The referees seemed to put their whistles in their pockets and let these two teams work it out themselves as battles along the boards, in the corners and in front of Hot Wings Guardian David (Money) Munro raged on.  A great game was played by both sides, and as the efforts increased so did the no-calls as the fans erupted.  The pressure was solid from both sides however Michael (Kuse) Kusy kept pushing and scored the tying goal late in the first period to make it a 2-2 game.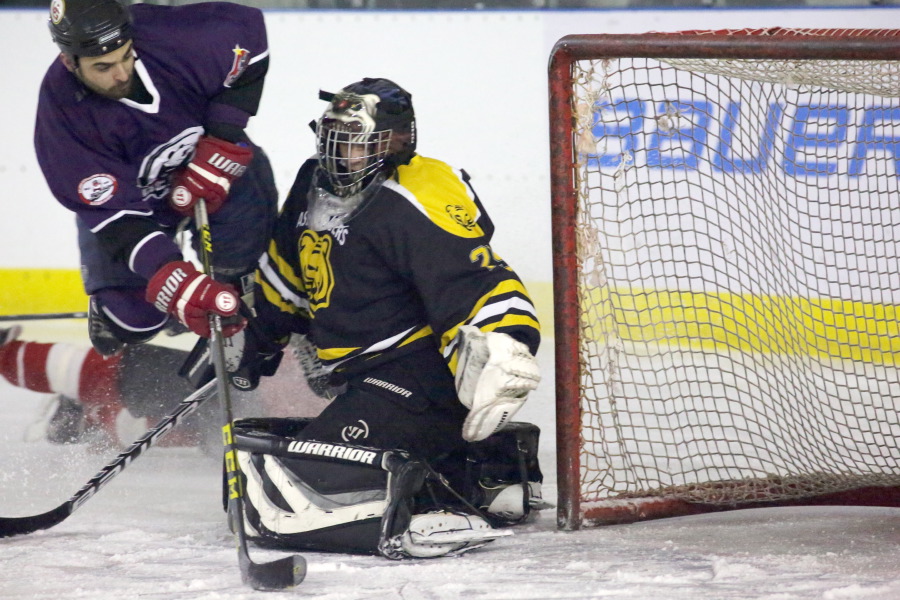 Kuse pounded the net all night and couldn't seem to hit the target.  Goaltender Money Munro earned his pay that night stopping 23 out of 25 of Kuse's shots.  The pressure was intense in front of Money all night long with a few outbursts of support from the crowd.  It was a great one goal game and a helluva way to end the first half of the season.
Honorable mention goes to Hot Wings Captain Chris Clark for quick line changes that kept the short benched Bears on their toes all night.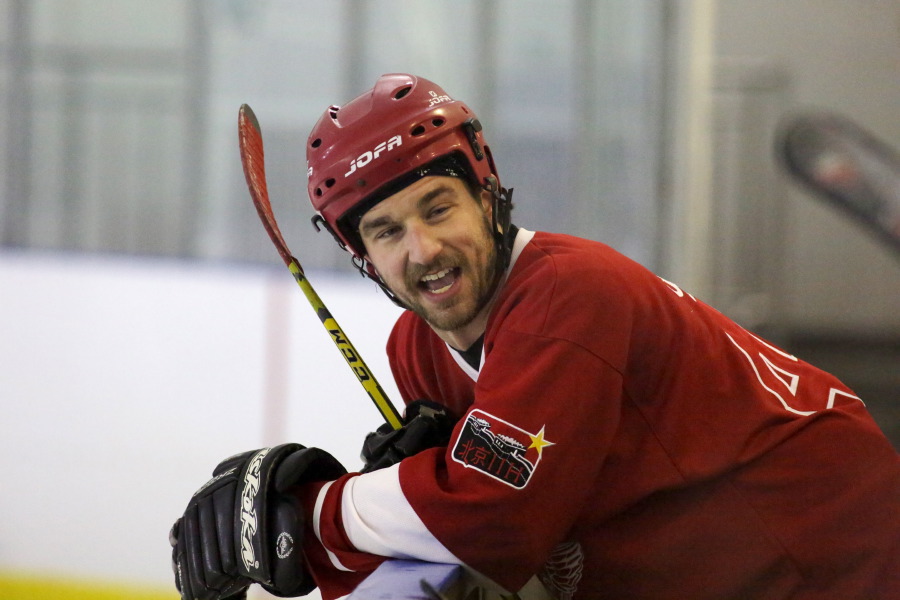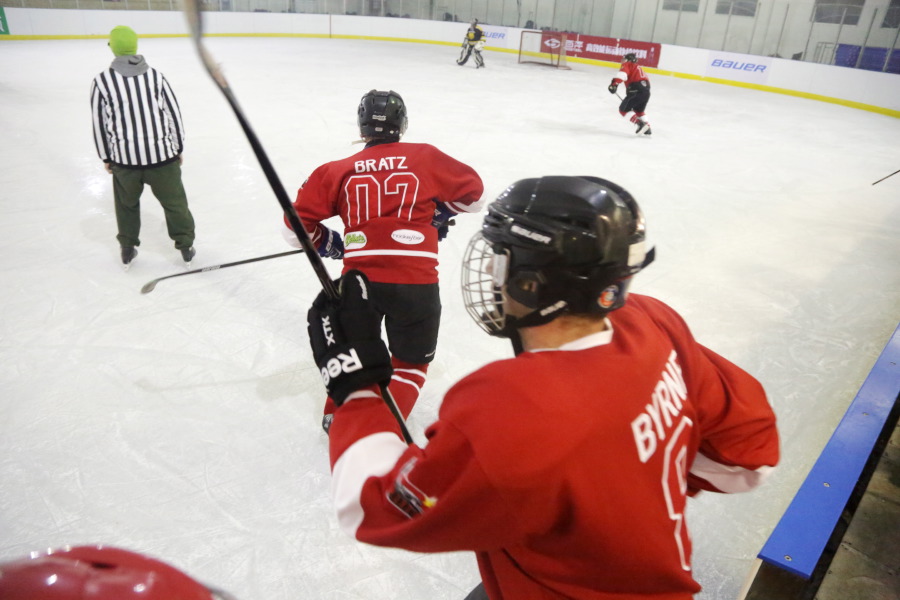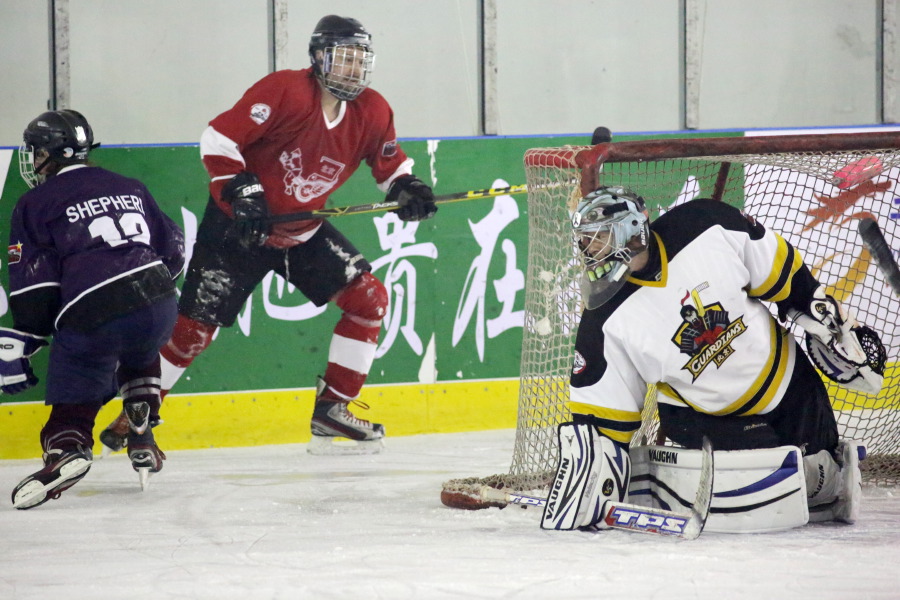 Hot Wings left winger, Neil Anderson did his best Tai Domi impersonation in front of the bears net.  Bears Captain Saad Metz failed to clinch the game by missing an empty netter with about a minute left in the game.  Bruises earned that game will have a three week healing period before the battles continue in 2017!
On a more somber note, it was also Christian Bratz's last game in Beijing as he is moving home to Germany. A true legend of the league with his silky voice, he would look silly in any other jersery than red and white silks.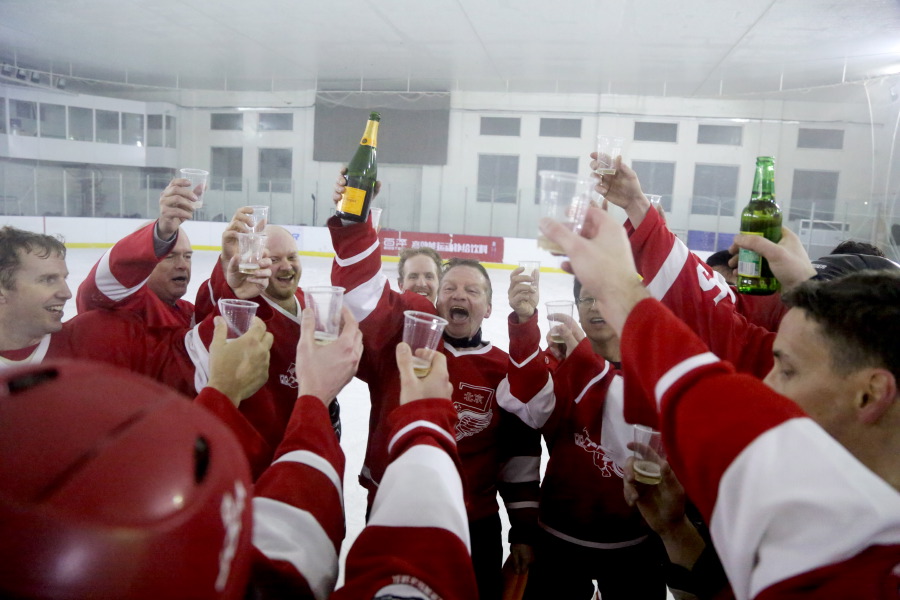 Article by Rohn Robertson