Ladies and Gentlemen, where do we begin……
First off, let me apologize on behalf of the league for not getting this article to you sooner. As I sit down here and begin to type, the pages of my Hawaiian Tropics calendar have already turned to October….YES October! If you're a numbers person that means a whole bunch of hours, days and weeks have gone by since that magical night back in September. The night I'm talking about was the BIIHL's Draft Party (aka Tarps Off Shaker). This night could have a few Stephen King sized chapters dedicated to it but I'll do you a favour and keep it simple and show you the debauchery that unfolded over a few paragraphs and a whole bunch of pictures that follow.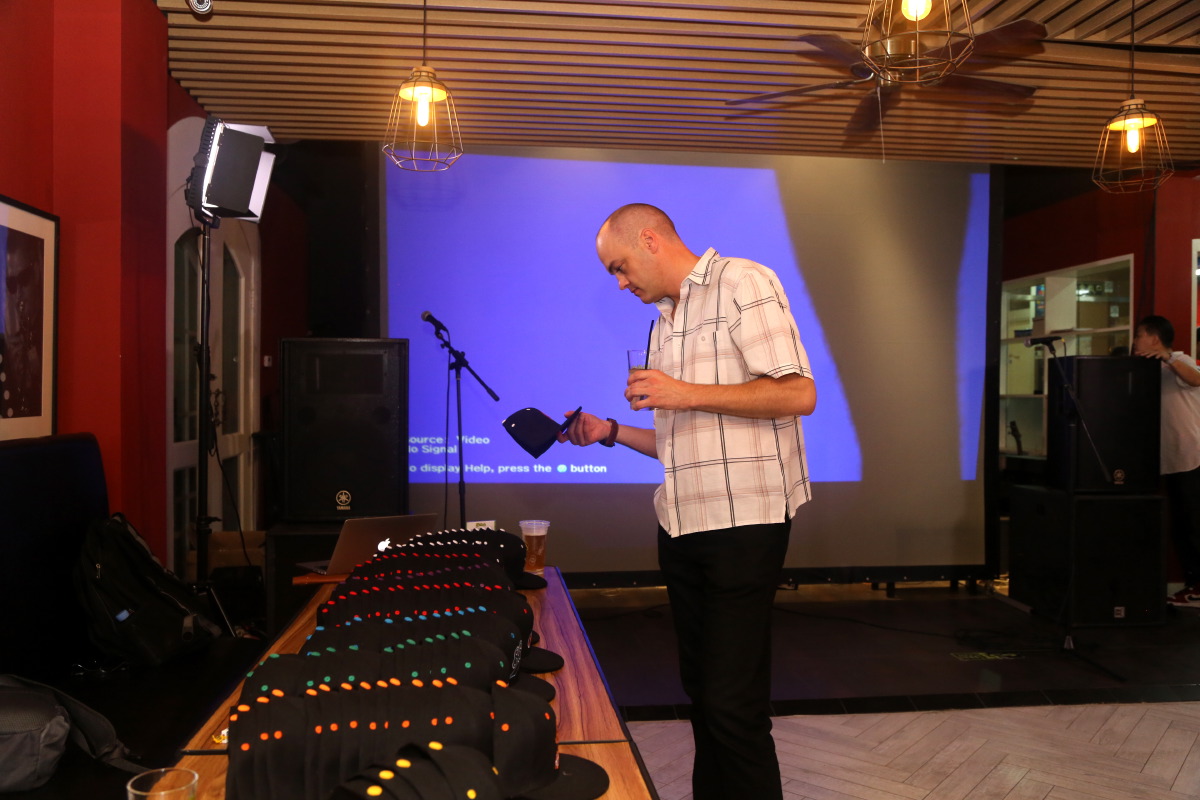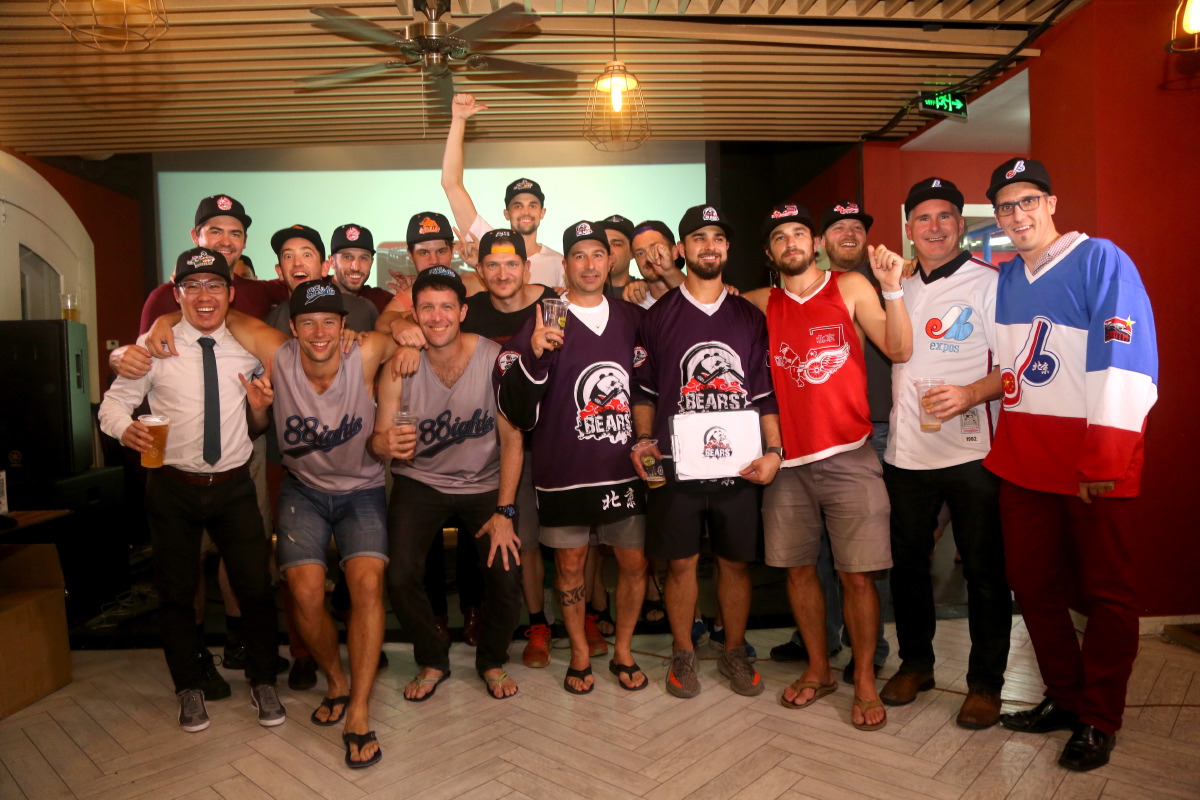 As a returning player to the league I had an idea on how this whole thing would play out. Last year caught me off guard for all the right reasons and I really learned what a special group of people this league really is. What other Beer League in the world has a scouting tourney, a captains meeting/draft, subsequent trading of said beer leaguers, and finally a night dedicated to a draft. Without further ado I will let you know how the night transpired.
First up was the goalies or the "guardians" if you will. Straight forward really. A few of us were there to represent the crew. We did out thing and our Captain Alex Samarkin set the tone.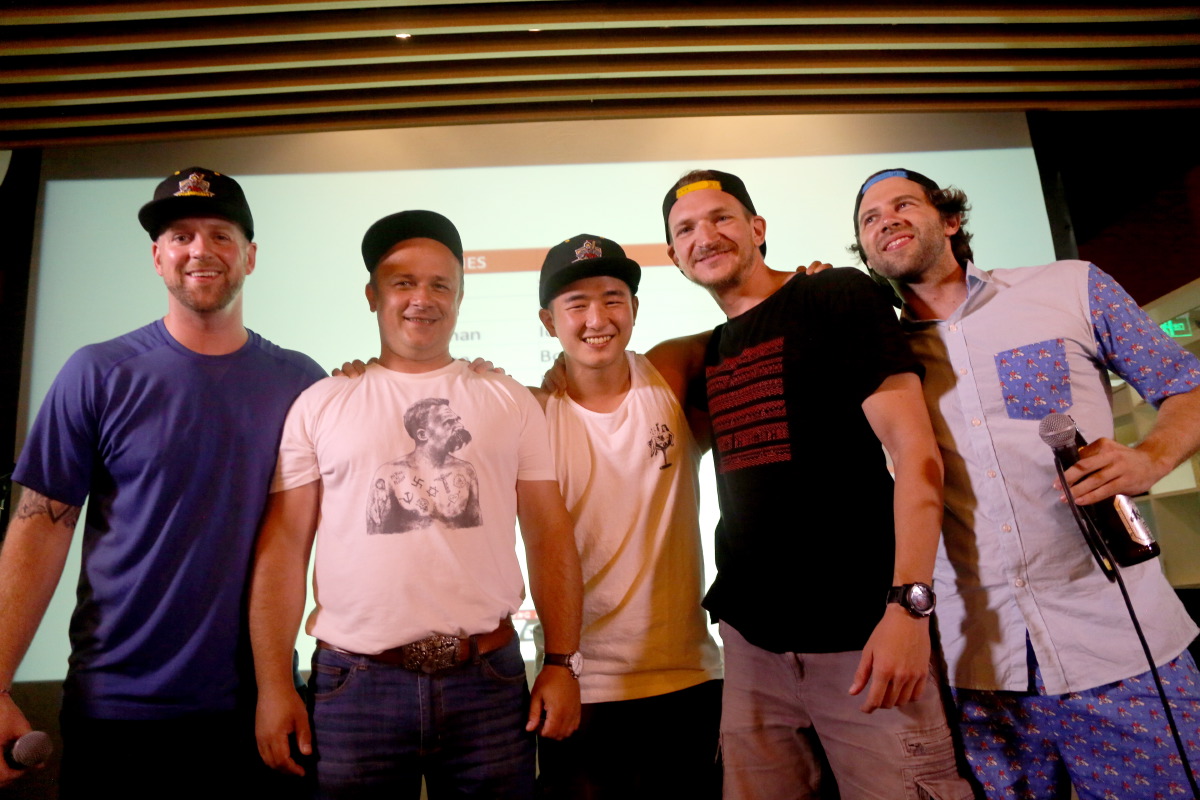 Next up were the 88's. Coming off a heart breaking finish in last year's playoffs the team was facing a rebuild. The loss of cornerstone guys like Gary Gareau meant the team had to look elsewhere and did so by going after a younger Captain. Aki "I play every sport" Mustonen and Tommy "Never Not There" McCabe lead this year's 88's into the season. Drafting savvy vets like Sami "Silky Smooth" Lahtela and Scottie "The Animal" Laprise will only help these guys down the stretch. The 88's threw together a solid draft and represented well.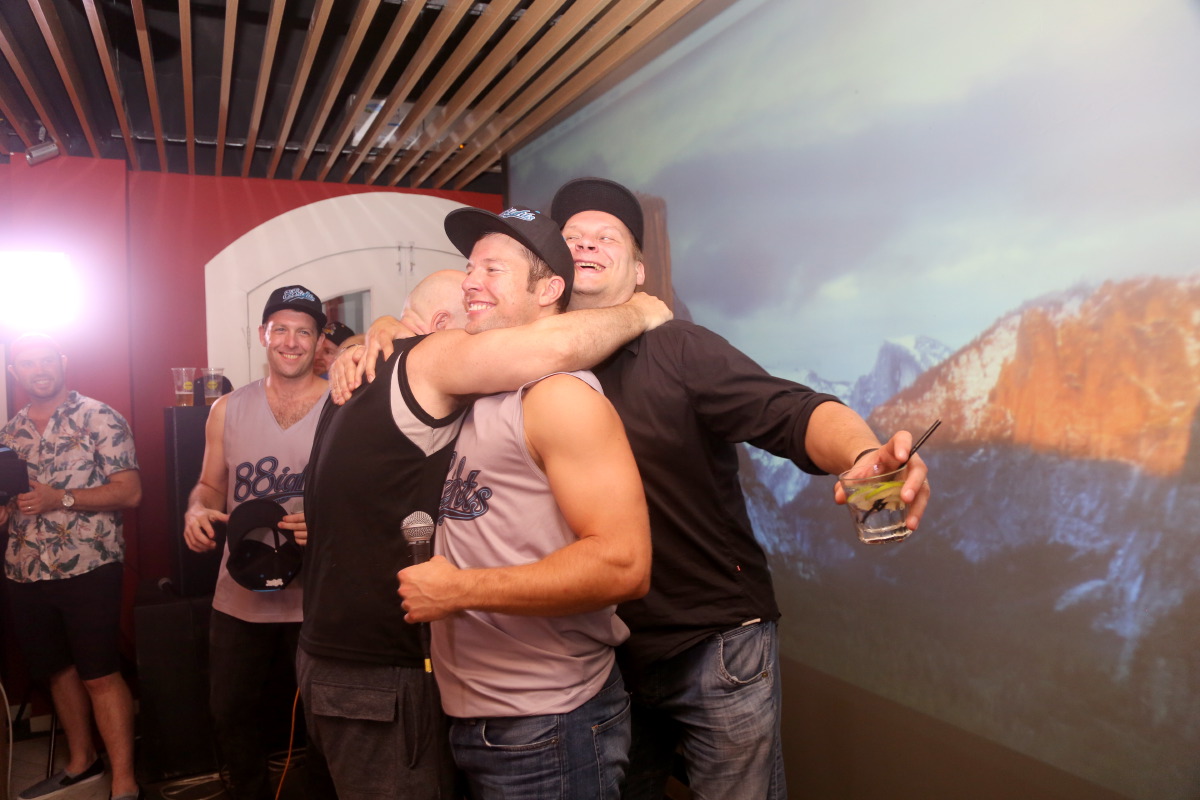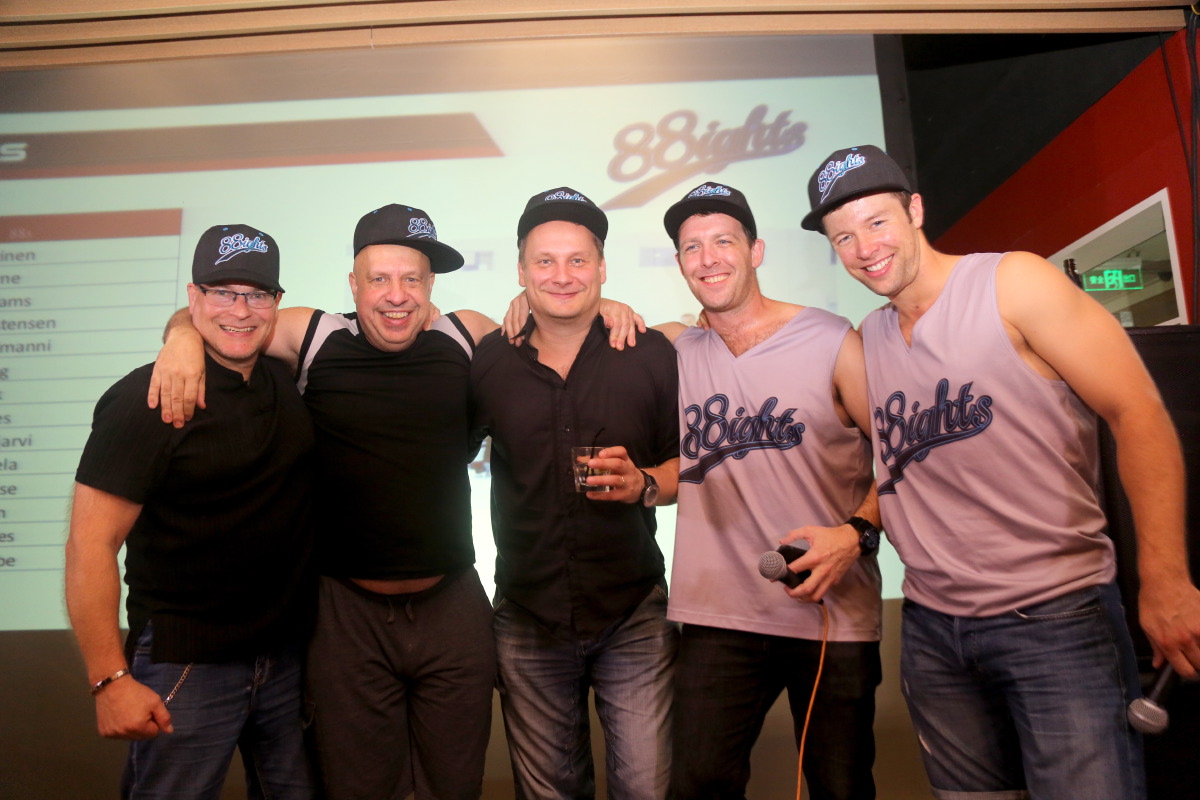 Following the 88's were the Grinders. Anchored by long time Captain Simon "Zdeno Pronger" Bullard and Jumbo Joe Zhang they were quick to set the tone. Making a big splash in this year's draft they lured the league Commish, Curtis "End to End" Dracz from the dark side to an even darker side. They even went after All-American Texas Joe Holweger solidifying themselves as contenders yet again this season.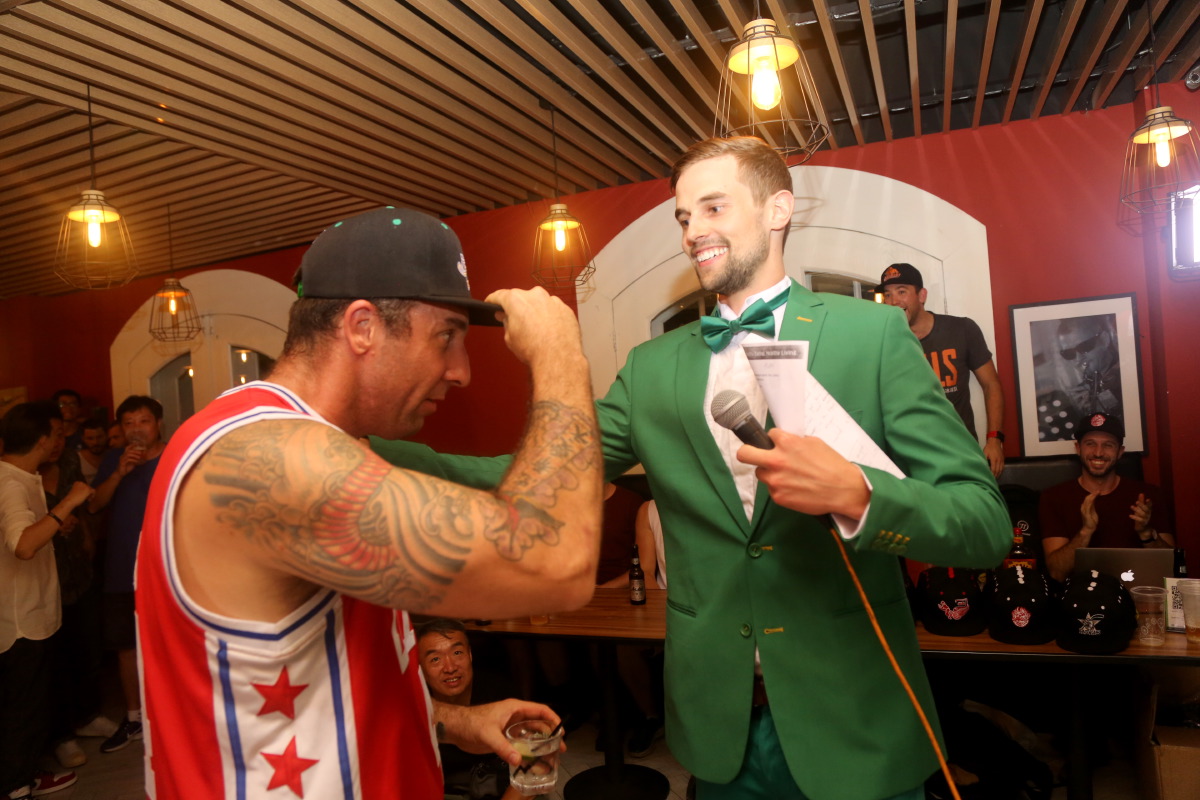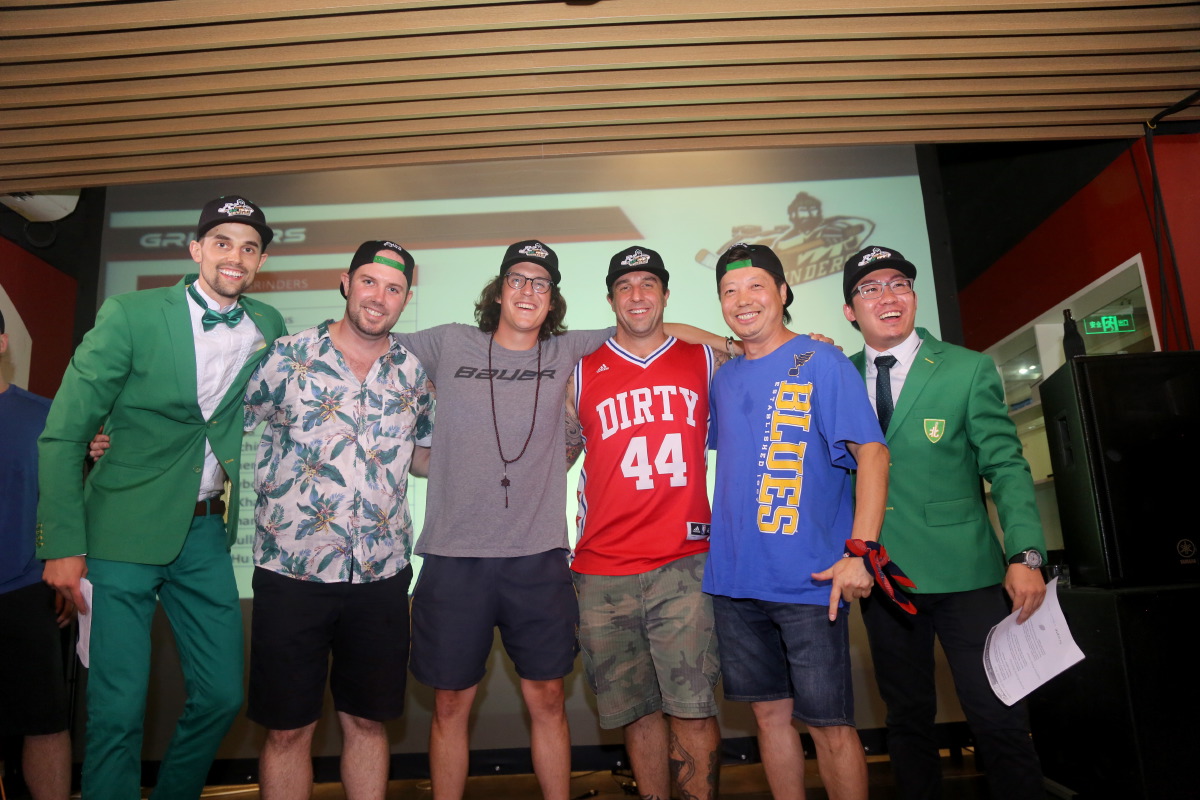 Following the Grinders was the Bears. Last year the Bears topped the league. Not only did they cruise through the regular season near the top of the standings but they squeaked out an impressive win in the championship game capping off an incredible season. Led again by captains Mike "Won't Take No For an Answer" Kusy and Saad "Metzy" Metz they carefully selected a roster that will give them another good chance at repeating as league champs. As a championship team usually does, the Bears were loyal and brought back a lot of Vets which will no doubt help them when push comes to shove.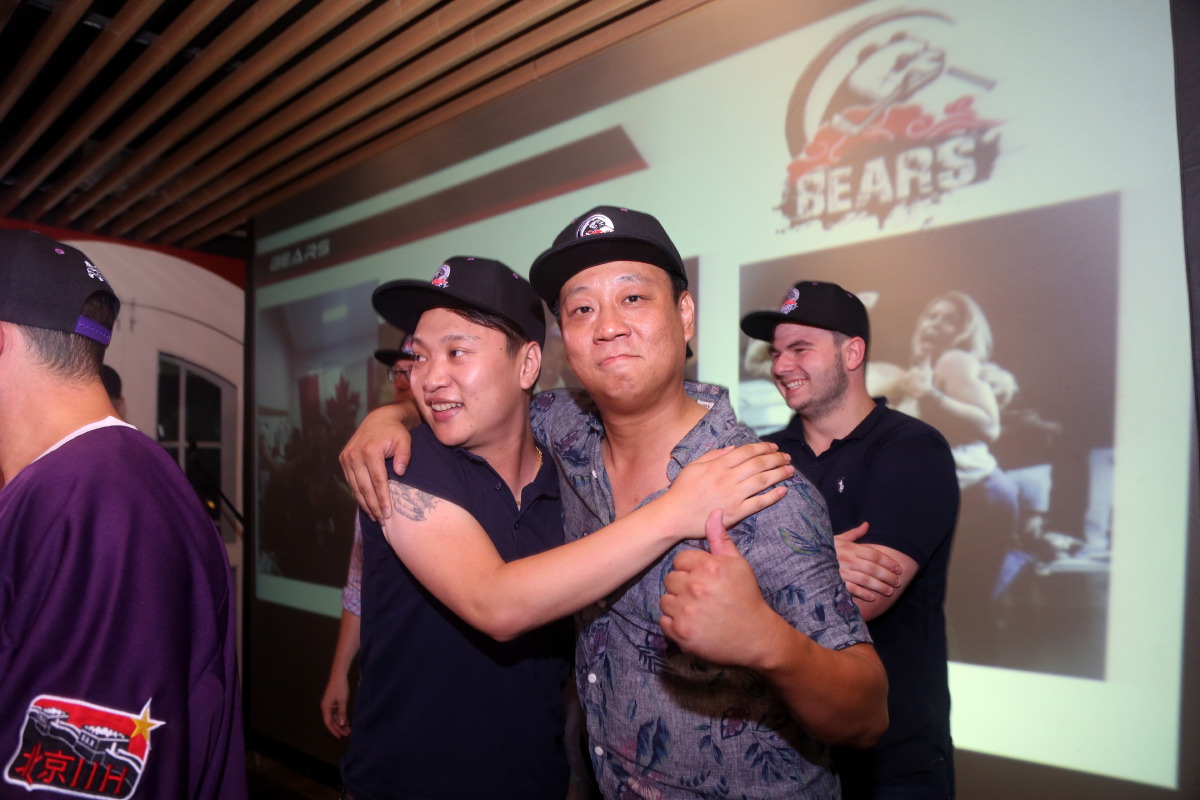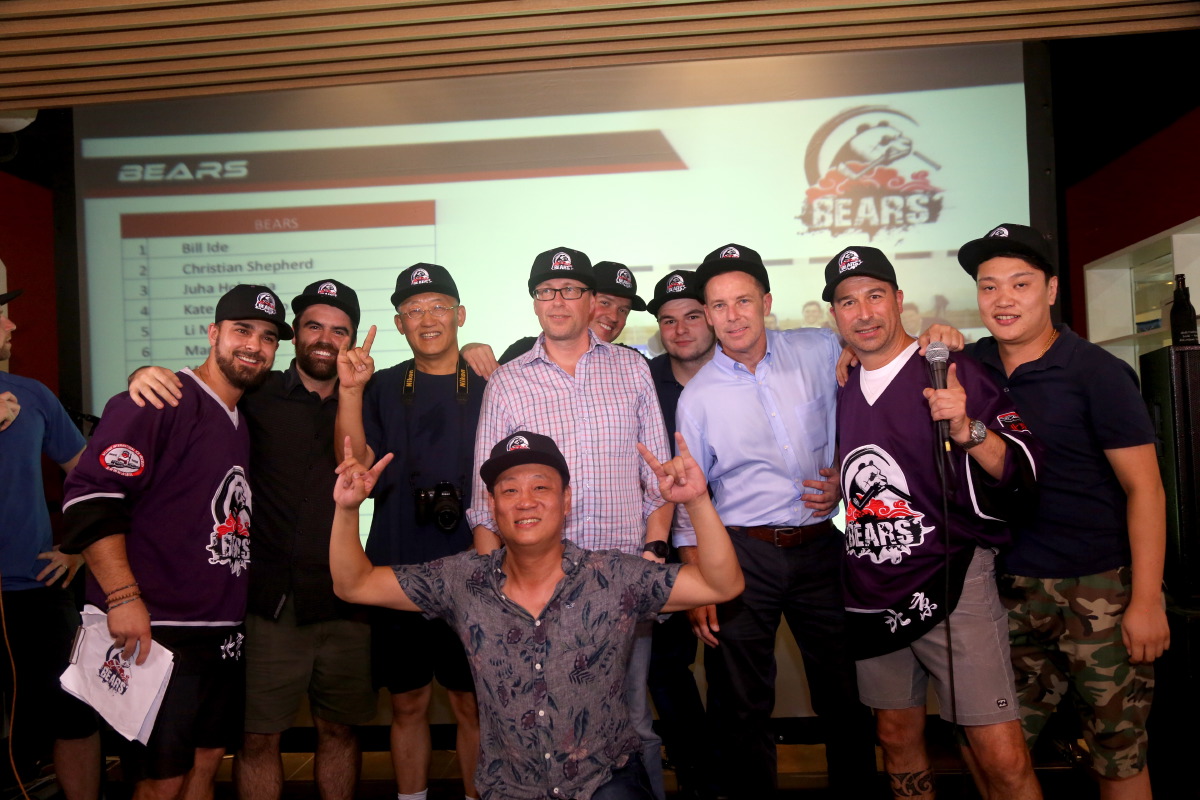 After the Bears had announced their final pick and had their picture taken it was time for La Belle Province (or something like that) to draft. This year's Expos team had a different look from top to bottom. In is new captain Alex "Silverback" Germain. Returning from last year's captaincy is Danick "I only drink Somersby" Marier. These two captains did their homework and hand crafted a team that was sound defensively and could also bury the biscuit. With additions of the two headed monster in the Harju clan and new comer Andrew "The Chef" Eyre this edition of the Expos looks to make waves this season.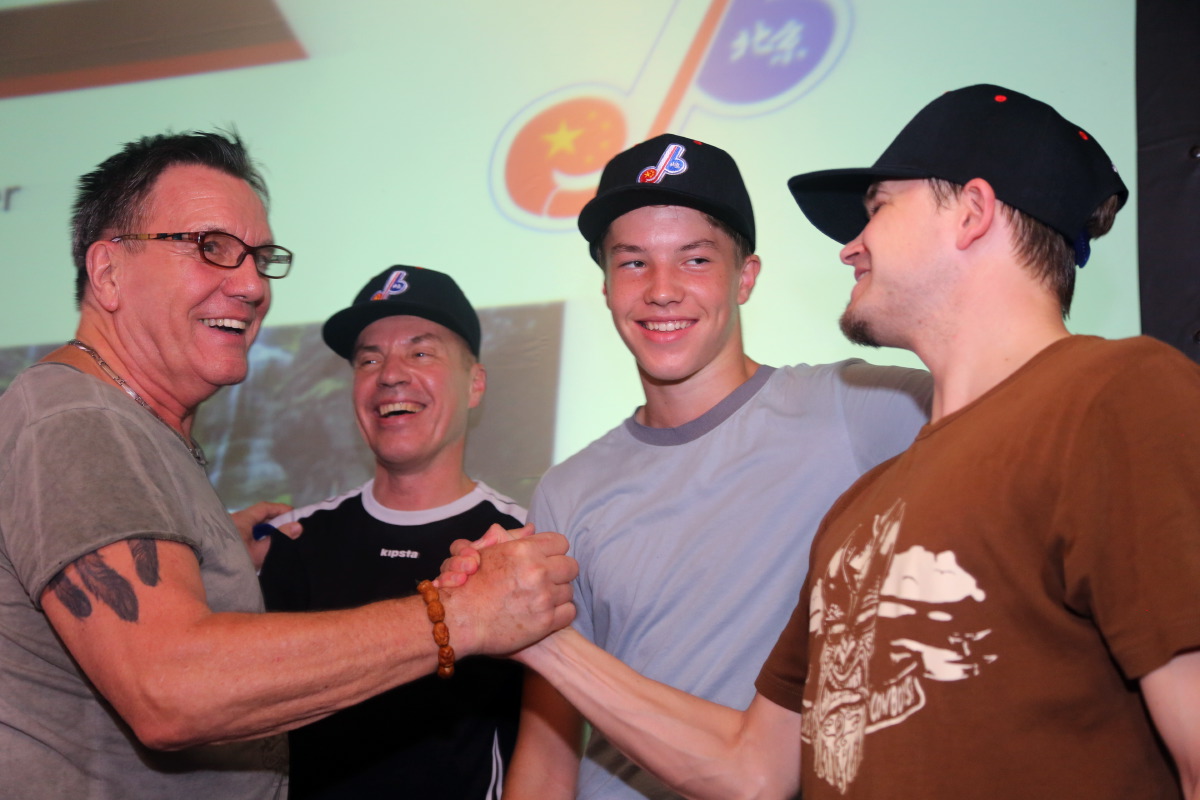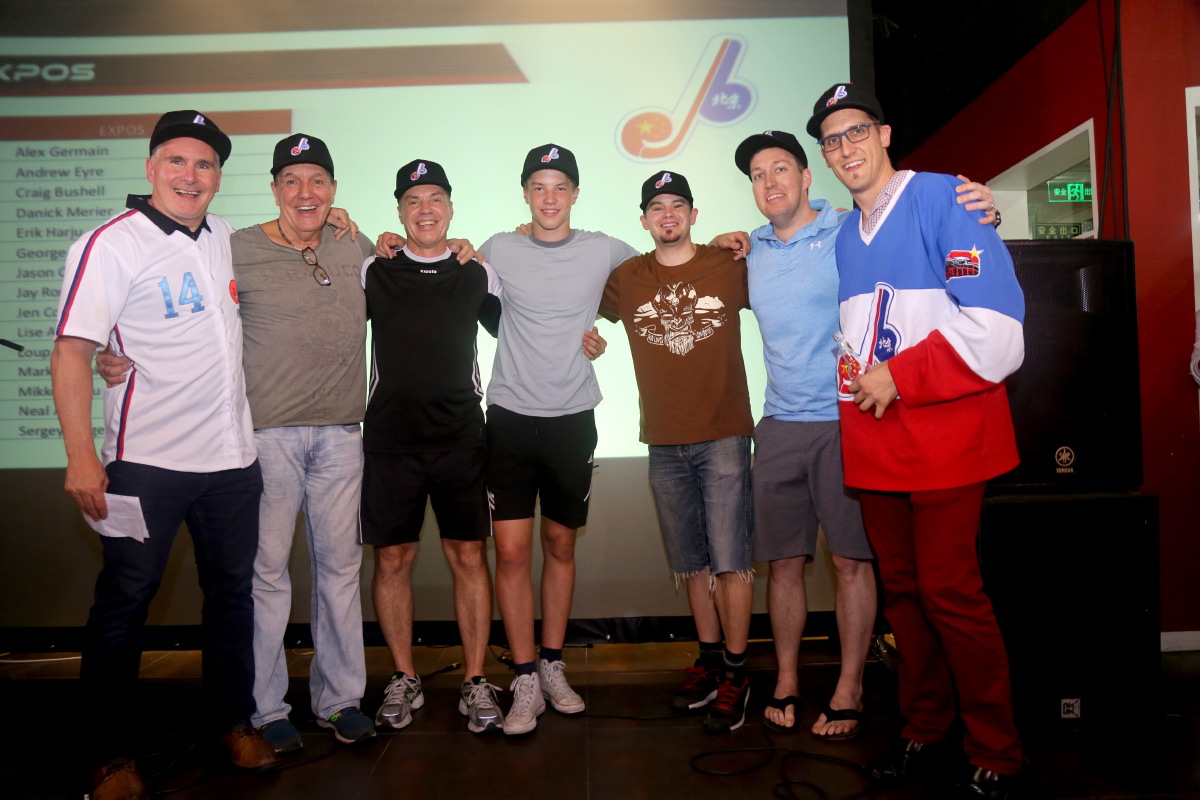 Not to be outdone by the Expos, the Hot Wings were eager to take the stage next. Known for probably the best on and off the ice leadership, Captains Chris "Clarky" Clark and Les "Huuuuuuusssssss" Hussack made quick work of dissecting the league and picking some god damn beauties. A few big free agent pickups for the Wings were Peter "Green Pants" Grier, Kent "you can swipe left?" Courage and Dan "Nads" Nadeau. The rest of the picks the Hot Wings made were absolutely solid; this team is filled with savvy veterans and classy individuals and they will defiantly compete atop the standings come seasons end.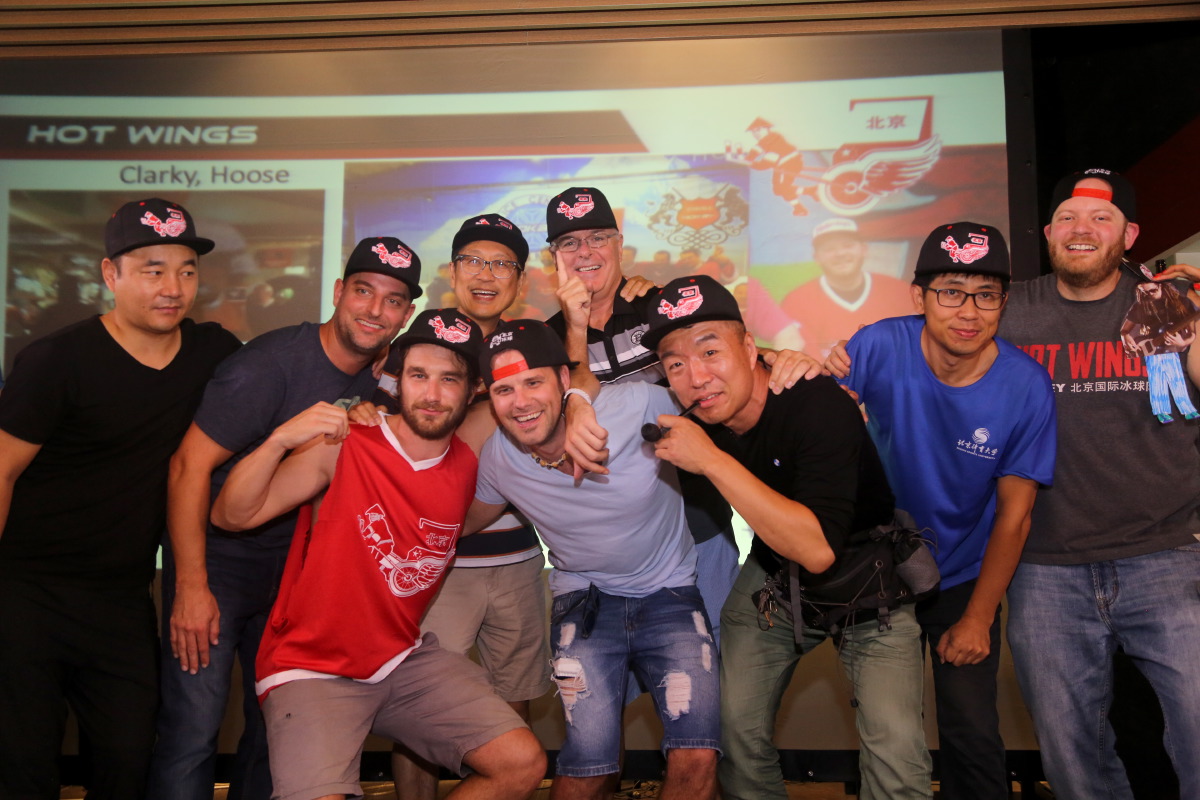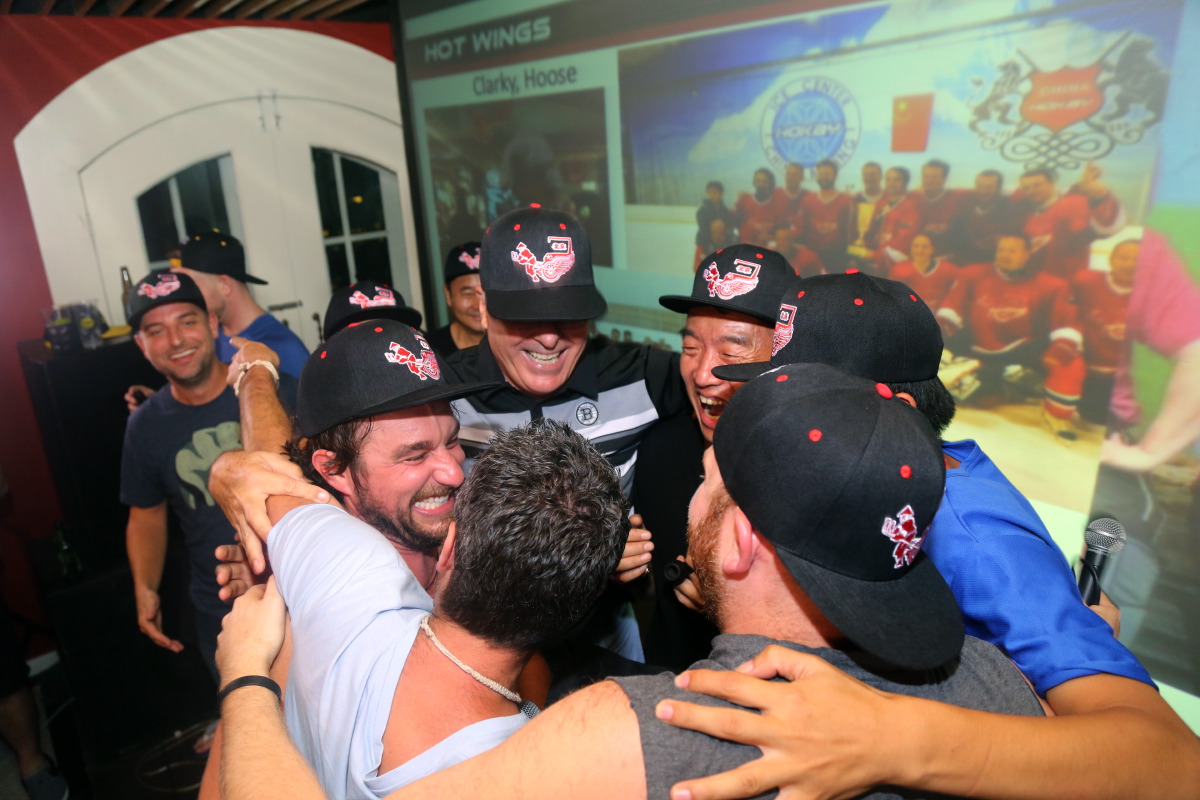 As the draft rolled on it was last year's Regular Season leaders time to make their picks. The Bulls had a big change in management this year taking on Conor "Pass first, Pass Second" Smith as their new captain. Joining Conor was returning Captain Caleb "Hillsy" Hill. The Bulls, who lost a heart breaker in the Championship game last spring, are determined to get back to the top and are attempting to do so by bringing in the likes of Kostya "Feddy" Federov, John "Drinkin'" Jeakins and Aleksi "The other Finnish Flash" Lunkka.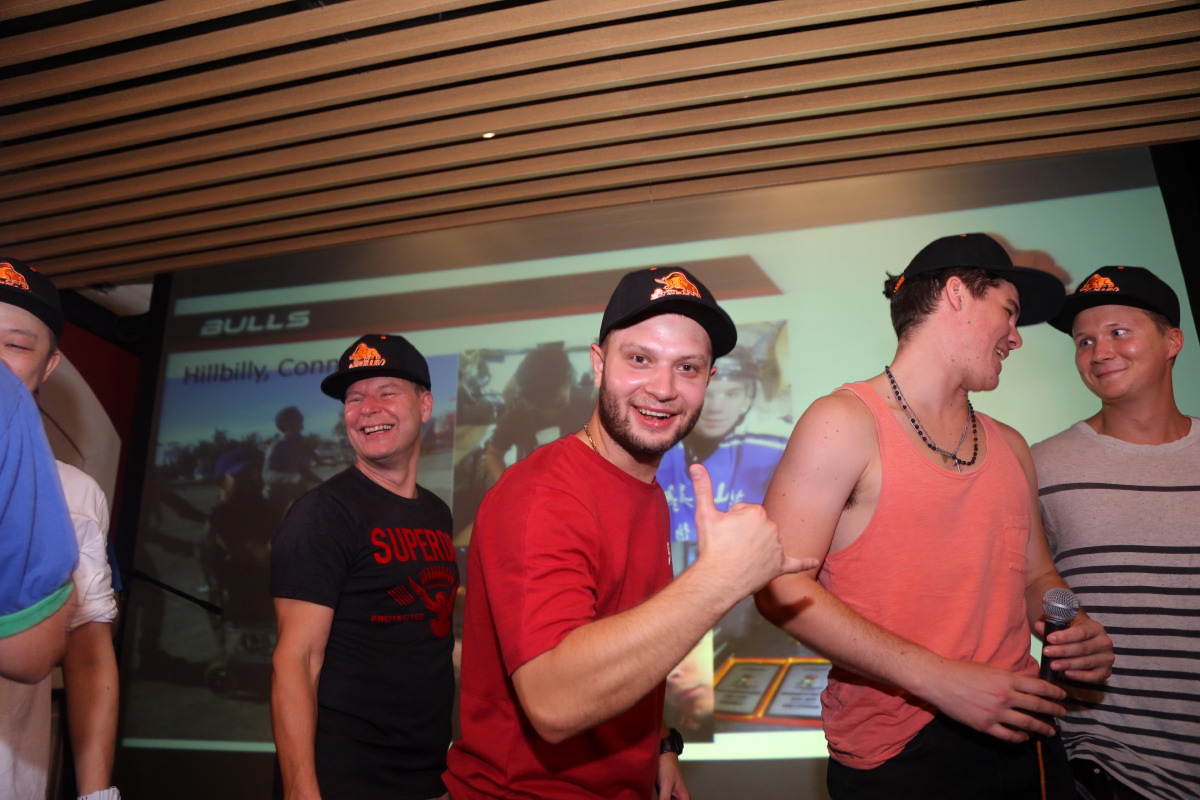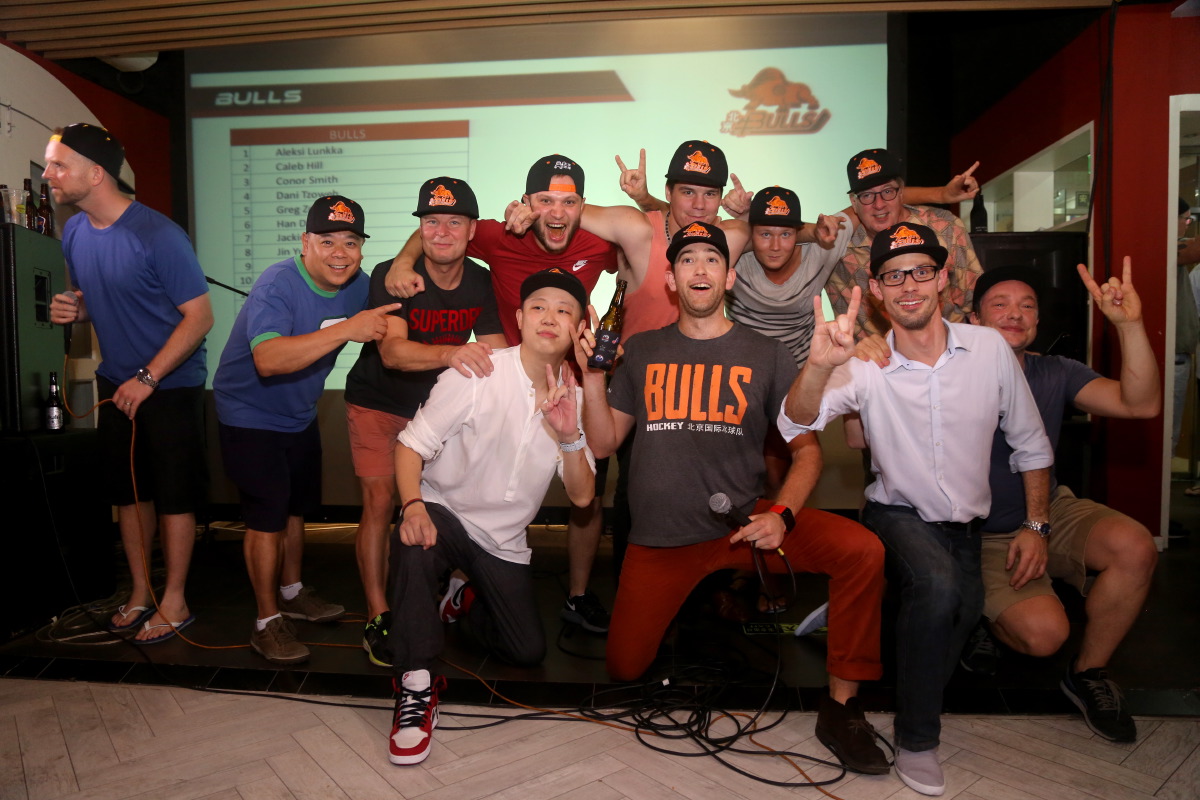 With the second last draft spot of the night the Revs made sure to keep the audience's attention by drafting a killer squad. Captains Andrew "Uncle Walt" Walton and Steve "From the North" Northcott clearly put a lot of time and effort in hand picking a winning team. Big name additions this year were James "Always packing a dip" Shepherd, Thomas "Herbwisperer" Garran and rookie sensation Ed "Tray of Beers" Gale. (Classy move by a rookie brining the squad a round of beers upon being drafted….well played bro, well played).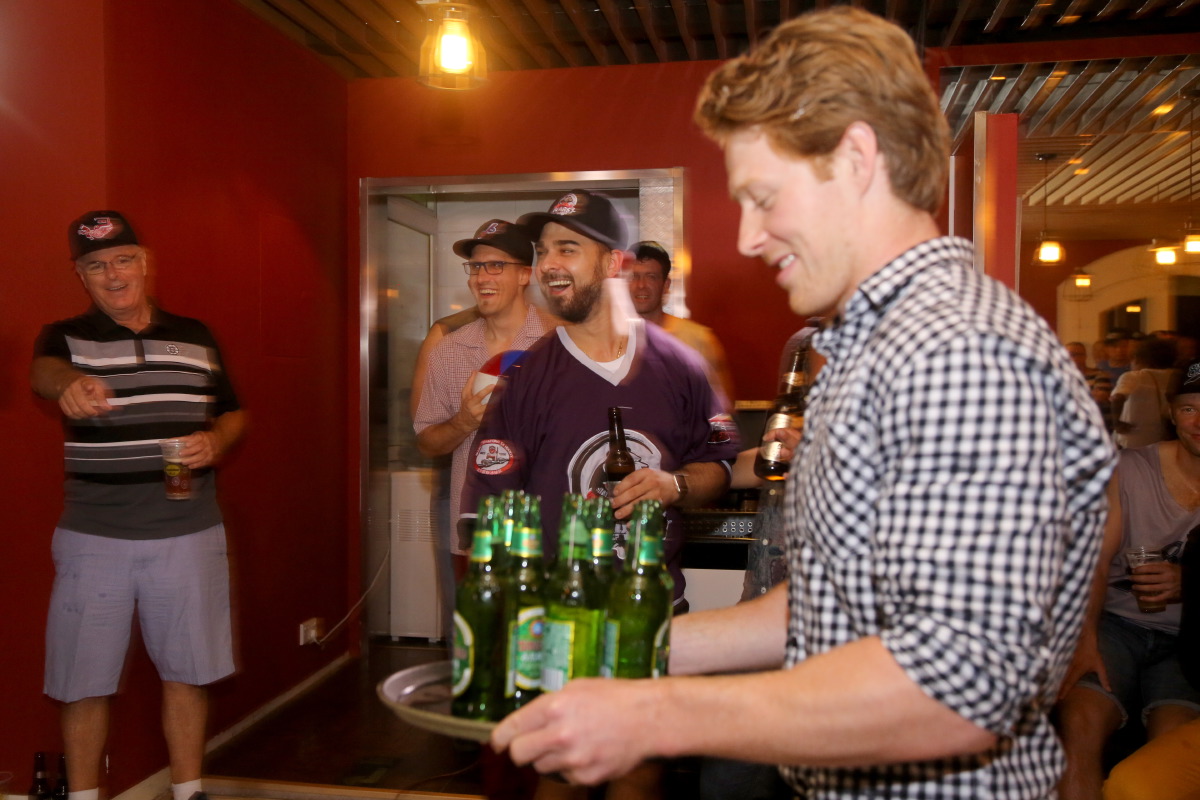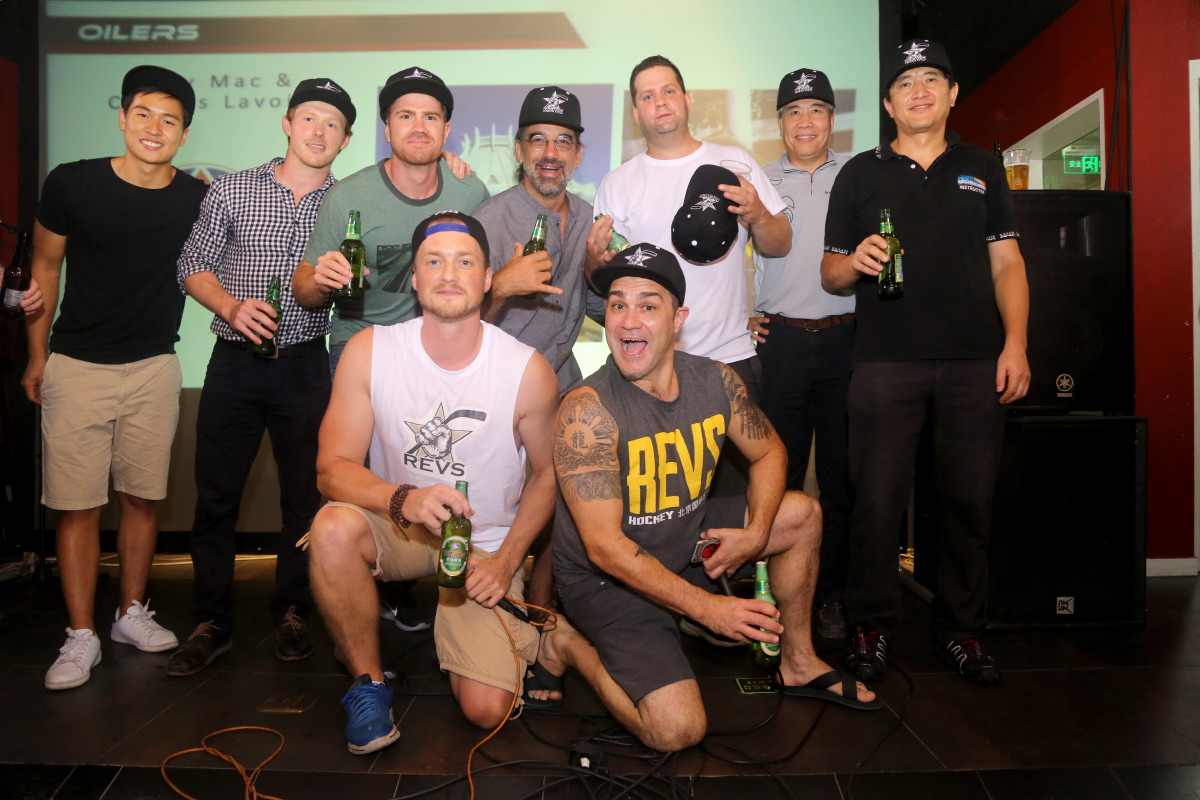 Finally and most importantly was the announcement and first draft roster ever for the expansion team The Fireballs. After the Oilers franchise fell into hardship and eventually folded, from the ashes rose this majestic team. Lead by Captains Charles "dirty dangles" Lavoie and Patty "Garbage Gear" McMahon they came to the stage with a plan and executed it to perfection. Big name pickups by the Fireballs included: Leo "there isn't a shot I won't block" Vaskelanien, Rohn "Ramadan" Robertson and the bash sisters Bonnie "Catch me if you can" Liu and Lianne "hands of gold" Cheng. It will be exciting to see how this year's expansion team does but with a roster like this you can only expect good things.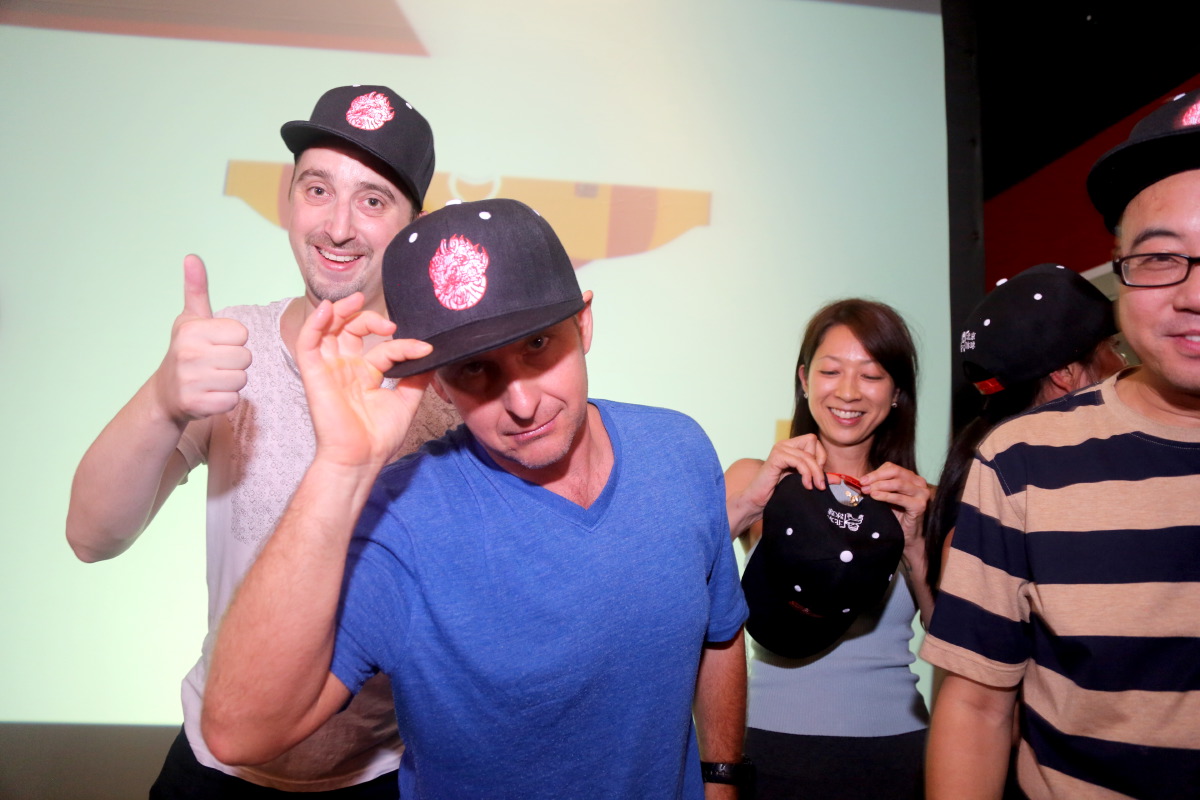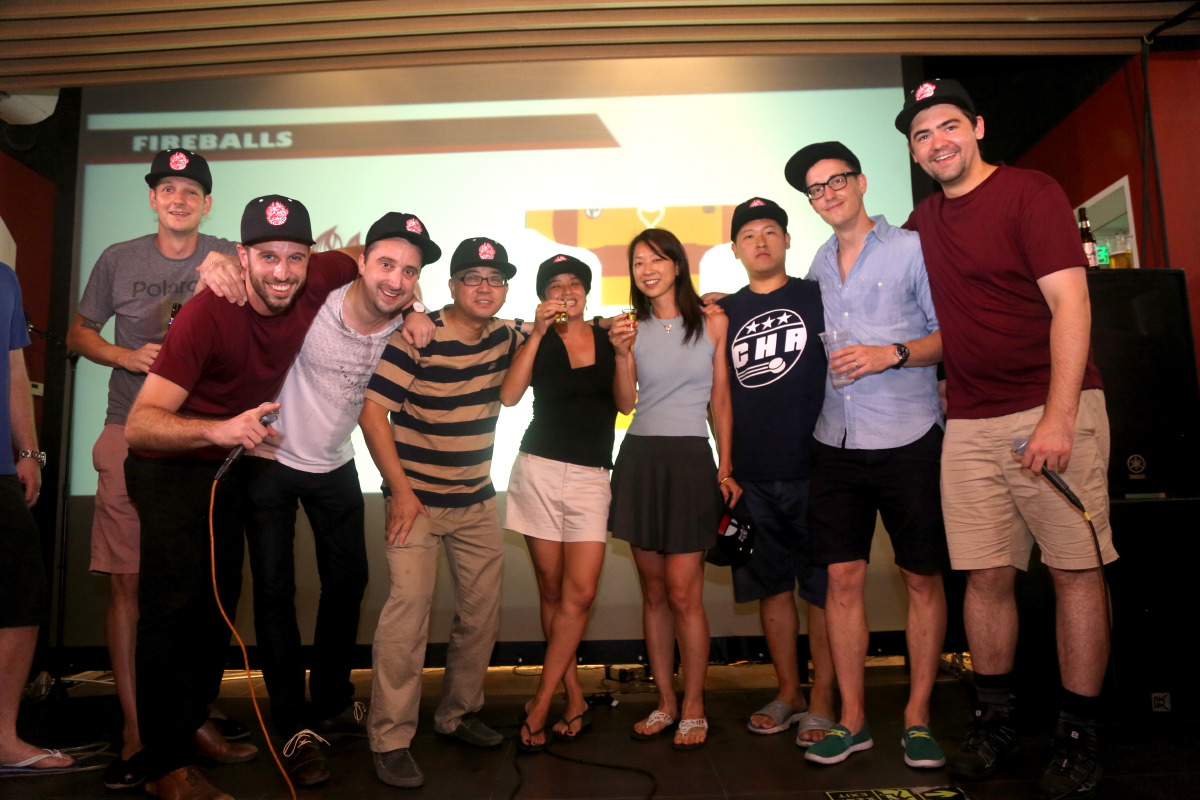 If you've made it this far I thank you. I would also like to apologise to all those whose names didn't get mentioned during this article. There are too many great people in this league to mention in one article and I wish I had the space to thank each and everyone of you for making this league what it is.
I'll wrap this up by saying have a great year Beer Leaguers! Keep your sticks on the ice and hands above the covers.
PS. Check out the killer photos from all the shenanigans that took place after the draft!